In 2020 lots of people searching for online jobs. How to make money online?
Most of them are working a 9 to 5 job but still need another job to survive. Some people like me 🙂 love to work online as a full-time job. Because online jobs are flexible, you can do your jobs from whatever you want, no time scheduling work on your own time and schedule and be your own boss.
If you search on Google 'How to make money online?', you will get lots of results and you will be confused about choosing one. Because most of the search results are not genuine.
I have researched for a while and listed some genuine sources from where you can earn money by working online from home.
BLOGGING
You just need to have the idea of any topic. You have to be passionate too, about what you know. Maybe you can not write your thinking down, no problem, just start and you will good at it in a few days.
You may have knowledge of cooking, traveling, fashion, technology, etc. Whatever idea you have, write it to your blog. People around the world are searching for pieces of knowledge. If you write good and unique contents people will love it and visit your blog.
Now the question is 'How can you make money by writing blogs?'
How to make money by writing blogs?
AdSense:
Now, what is AdSense? Okay, it is a service that serves ads on websites.
You might be seen ads while surfing some web pages, ads are placed around the pages. The brands pay money to show their ads on websites. Check this link for details about ads.
When your blog becomes popular you can also apply for AdSense on your blog and get earning from the ads. There are many services like Google AdSense who serves the ads for the brands.
Affiliate Links:
Affiliate Marketing is very popular to earn money. You have to promote products for the companies. Like, promote a book that is available on Amazon on your blog and Amazon will give a commission when someone buys the book from your link. So simple.
Search on Google 'Amazon Affiliate Marketing' you will get the link for it. Sign up there and get the links to the different products.
Now write some reviews on the product, and past the link on the blog. Or you can write a blog on your topic and paste the as a reference. That's it.
Not only Amazon, most of the online shops, services(for subscriptions) pays money for affiliation.
Guest Writing:
You can earn a decent amount of money by writing columns for others' blogs. Some blogs invite guest authors to write content on their blogs. They pay money for good content.
One other benefit is that you can promote your blog on other blogs by linking your blog content. Your blog also becomes more popular with this method.
How to start Blogging?
Okay, there are are several ways to start your blog. You do not need any programming skills to make your blog. You can start with free blogging platforms or you can get your own domain for your blog by spending some penny. I will give you two easiest ways to start your blog.
WordPress:
WordPress is a great choice for beginners. Either you can get a free WordPress domain it won't cost or you can buy your own domain and host.
If you choose the free option then you will get a website name like 'www.yourname.wordpress.com'. Or if you choose with your own domain name it will look nicer 'www.yourname.com'.
No matter what option you choose, write good content, it will become popular.
Choose a theme and customize a little with your brandings and start it.
Get updated on our blog to learn more about WordPress.
Ask me for any WordPress related help, I will guide you to start your blog.
Blogger also gives you the option to create a free website. You can choose your own domain name on blogger.
Blogger is a Google platform, it is also popular among bloggers.
You can choose the free option or the paid option. Choose the theme and start your blog.
Just fill your blog with good content to make it popular.
---
YouTube
YouTube is the largest video blogging platform. You can make videos on cooking, traveling, technical troubleshooting, or whatever you are good at.
Shoot your video and edit the video. You will get free editing software for Computers or Mobile.
You can add free background music on your video which is copyright-free, youtube has a library of copyright-free music.
You can check this link to get guidance about 'How to start a YouTube channel?'
How to earn from YouTube?
You will get many ways to earn from YouTube. Check below.
Monetization:
Monetization is the term for the ads that play before, in-between or after the videos, you watch on YouTube. Monetization is a basic way to earn from YouTube. To get your video monetized you have to follow some rules.
YouTube Monetization Rules:
YouTube has set some rules to Monetize a channel. To get monetized you have to follow the rules.
Your channel has to at least 4000 hours of view. It means total watch hours of your all videos will be calculated.
You need at least 1000 subscribers on your channel.

See the monetization rules by YouTube.
Promoting Brands:
You can promote brands on your videos. When your channel becomes popular Brands will ask you to promote them on your videos. They will pay you for promotions.
You can review products or show promotions creatively on your videos.
Allowing subscriptions:
YouTube gives an option to make a subscription to your channel. You can ask the viewer to take your subscription to watch good content. If viewers find your videos helpful, they can take the subscription. You can also make some featured videos for the subscriber who took subscriptions.
---
FREELANCING
There are many online platforms where you can take part and do jobs in your own field. Many companies want freelancers to do some part of their work. Almost in every field, you can get jobs from these portals. You have to search and apply for jobs.
Check the list below.
Upwork is a platform where you can get any kind of job like content writing, editing videos, designing logos, pictures, account management, etc. Sign up on Upwork and search for the jobs you can do. You have to bid there to get jobs.
Upwork is a very popular service for freelancers.
On Fiverr, you have to tell them what can you do and what is the cost of the job you are offering. Write in detail about the job you are good at and create a poster. When companies or individuals want to hire someone they will search on Fiverr. If your profile matches their requirements they will hire you.
Sign up on Freelancer and create a beautiful profile that attracts the companies or individuals. It is a service like Upwork where you have to search and apply for jobs.
---
OTHER ONLINE SERVICES
I have already discussed the legitimate way for 'How to make money online?' But there are a few other options for you to get involved in online jobs.
Domain Flipping:
What is domain flipping? Well, you have to buy a domain and sell it. Just it.
Today everybody wants to show their existence online on their own website. No matter it a company, shop or any individual. The first thing needs to make a website is a domain name. They search fr the domain on domain selling websites like hostinger, Bluehost, etc.
What do you have to do? Buy domain names that are available and sell them on a hiked price.
I have an article on GoDaddy domain selling, read it before moving into the job.
Humanitic will pay you by reviewing the call recordings. You do not need to answer phone calls, you just have to review the phone calls by the recordings.
You need a verified PayPal account before working on Humanitic.
You have to test websites like a shopping page or any other website. You will get instructions on what you need to do on the website, do as the instruction, and submit your job. It will be reviewed and they will get back to you.
Remember, do not lose patience after starting any job, it takes some time and effort to get to the point you want.
I WILL UPDATE THE POST FROM TIME TO TIME, WHEN I WILL FIND ANY OTHER GOOD WAY TO EARN ON ONLINE,
KEEP IN TOUCH BY SUBSCRIBING.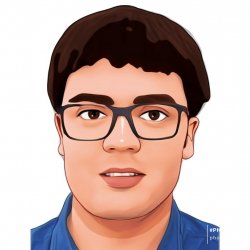 Latest posts by Nur Islam
(see all)