If you want to make a website for your own or for your company or shop, the first thing is that you have to buy a domain name. The domain name should be very reflective. It should reflect your idea/ideas. But you can have that domain name if it is available, no one registered it before you.
So it is your luck if your chosen name is available for registration. Before you, no one registered it. You have to register the domain from domain registration companies like GoDaddy. Or you can choose that domain from the company you like.
MY Experience on GoDaddy:
My experience is with GoDaddy. I have not noticed this issue with any other company.
First, a few months back I searched a domain in GoDaddy. After many thoughts, I have chosen that domain. And I searched that on GoDaddy and it was available. At that time I was traveling and I was on a bus, from there I searched for that domain. It was available and I thought I will register the domain after two days (My journey was about to complete). But after two days I searched that domain on GoDaddy, and I saw the domain is not available. It was already registered by GoDaddy (I checked it on who.is). And it was showing as premium domain, It means I can register that domain with around 70x from the actual domain value.
Second, the same thing happened with me on GoDaddy. I searched another domain and checked it was available. And I did not register that at that time. And after a few days, it was showing as a premium domain. It means I had to buy with the premium cost.
This happened to me twice. And I was a little frustrated about this.
Finally, I googled this and found many articles where the same thing happened with many developers. I read on many communities [ 1, 2 ], everyone was discussing this. And not only GoDaddy many other companies also doing this. And this, not new this is going from many years ago.
Fact, this term is called Domain Name Front Running. This legal for the domain registrars.
The solution, search domain on who.is website, check it is available or not if you are planning to register the domain later. I know it is very hard luck to get the domain you choose.
NB: I have a very nice experience with Hostinger, I love their Hosting Panel, have some nice features and it is giving a free domain with their hosting plan. You can search for domain names on www.hostinger.com.

The featured photo is by Tristan.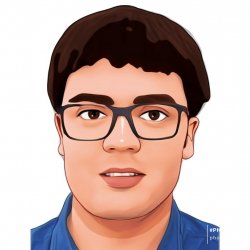 Latest posts by Nur Islam
(see all)