PayPal provides services to receive and send money or to transact online services.
How to set up a PayPal Account to receive and send money online? Before that, we will discuss its structure and services.
What is PayPal?
Online transactions made easy by PayPal and it is secure, you do not need to provide your card details everywhere. Just PayPal will have your card details and PayPal is trustworthy.
When you want to receive money from worldwide you need to provide your PayPal link or PayPal email. Freelancers use PayPal widely. If you work on any Freelancing website you probably going to need an account on PayPal. You can use PayPal as a Payment Gateway service on your online store, you just need to put your PayPal payment button on your website.
But, choosing the right kind of PayPal account is a bit confusing. Because PayPal offers two kinds of accounts. Before going to the sign-up process lets see the account types offered by PayPal
PayPal Personal vs Business account:
On a personal PayPal account, you can shop online, send money, receive money. But is some limited options. You can only receive $500 in a month but after verification, the limit will increase to $10000 which may not enough for everyone. It has limited debit card options. It is a single user window, you can not authorize other personals to manage the PayPal account.
On a business account, you will get all the benefits of a personal account. There is no limit to receiving money on a verified Business PayPal account. You can put payment option on your online store on a Business account. You can authorize up to 200 users to manage the account. Receive money from around 203 countries worldwide.
Basically you will get all the desired options on both the account types, but some are limited on Personal account. You have to choose the right kind of option according to your requirements.
I will go with the PayPal Business account because there is no big difference and it has more options which I may need in the future.
How to set up a PayPal Account to receive and send money online?
Log on to www.paypal.com and click on Sign Up. Or click here to directly go the first sign up step.


You have to select the account type which you want to sign up for. Choose the account type and click on the Next button.

On the next screen choose the options which are suitable for you and click on the Next button.

Enter your email account and continue.


Choose a password for your PayPal account and continue.


On the next screen, you have to describe the business details and the service type you are offering. Choose Individual if you are an Individual, select Product or Service type, Purpose code, enter your PAN number, and a CC statement name. The business URL is optional.
And click on the Submit button.

Now you need to enter your name, date of birth, address, and phone number. Choose the primary currency at the bottom and click on the Agree and Continue Button

Your PayPal account is now created. Now you need to complete the verifications. The first thing you need to verify is your email account and after you can complete the other verifications.


Now go to your email inbox and you will see some emails from PayPal. Open the email which contains the subject "Welcome to PayPal! Activate your account now." You will see a Get Started button, click on that to verify your email account.


It will redirect you to the PayPal login screen. Enter the password for the PayPal account and click on Confirm Email Address.


Your email account is now confirmed, and now you will see the summary of your PayPal account. To start receiving you have to follow the next steps. You will see account alerts, click on See details.


It will ask you to verify your information. Click on the Get Started button.


Check and select your personal details you entered at the time of signing up and click on the Submit button.


Now you have to prove your identity by uploading the documents. Upload the documents and click on the Submit button.


You are now required to link your bank account with the PayPal account. PayPal will deposit some small amount to your bank account within three business days. Check your bank account and confirm it on the PayPal account by entering the deposited amount details.

It takes up to three business days to fully activated your bank account. You will get an email from PayPal when your account will be activated.

Now you can receive and send money through your PayPal account.

You can put your queries regarding this on the comment box down below.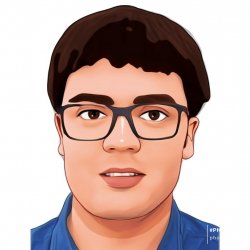 Latest posts by Nur Islam
(see all)