You can create a website for free on Google. After reading this you can set up your website within 25 minutes.
Well, what are the prerequisite to create a website?
A domain name(will cost you), good hosting services(also cost you) and knowledge of web development. But without having these you can set create a website on google for free.
Google offers us to create a free website(blog), you just need a Gmail account(which you already have). So let's start.

Steps to create a blog on Google/Blogger:
Go to Blogger homepage https://www.blogger.com.
You will see a button on the page CREATE YOUR BLOG, click on that.



It will ask you to Log in with your Gmail account if you're not logged in already. Log in with your Gmail account.



Write your name on the Display Name box. The name can be viewed by all when you write something on your blog it will display as the author name, and click on Continue to Blogger.



Now click on New blog at the left panel.



Now write a title for your blog, try to choose a title that identifies your blog.

Write an address for your blog on the address box. The address will treat as the domain of the blog/website. If you want to remove the 'blogspot' thing you can do it later by purchasing a domain name. Right now your address will be like 'yourname.blogspot.com'.

Select a theme for your blog, you do not have to think that much, because you can change your theme whenever you want.

After filling all these and selecting the theme click on Create blog!.



Blogger will ask you to find a custom domain name. If you want a custom domain (without the 'blogspot' thing) you can search there and buy it from google.
Click on No thanks and go with the free feature.




Your blog is deployed. Now you can check your blog with the address you created earlier. Open another tab and type your blog name like 'nsharesinfo.blogspot.com', you can see the blog.

Now its time for some settings, go to Basic under Settings.
Check all your basic settings, you can invite authors by their email address. Change the blog title, visibility for search engines (if you hind search engines like Google, Bing will not index your blog).




Now go to Language and formatting and pick your blog language.
You can enable translations options on any other language.
Adjust the time zone and format as your choice.




Now go to the Layout and choose a favicon (the icon that shows on the browsers tab).
You can add gadgets for different purposes, but leave these now because first you need to write your first content and after that, you will have better idea that what gadgets you need to place on your blog.




Click on Posts at the top and click on New post to write your first post.




Write your first post.
Write a title for the post at the top. Write some content for the post.
You can insert Image, video; choose fonts, font size

After all this click on the Preview button to preview the post. If everything is okay, click on Publish to publish the post.




Now view the post by going to your blog address ( like 'nsharesinfo.blogsopt.com').
You can customize your blog as you like. Choose your favourite theme, add gadgets etc.

Google and other search engines will start to index your contents and will show on their search results.
Check your Stats how people viewed your blog, what country are they from etc.

Your blog is free for lifetime. You can also earn money by your blog, you just have to apply Adsense on your blog. After that Google will start placing ads on your blog. You have to create an AdSense account.
You can earn pretty good money from your blog.

Also, check other options to earn money online.

Any questions and suggestions are welcome.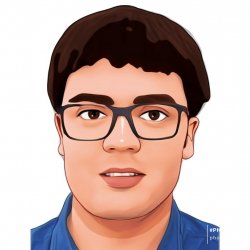 Latest posts by Nur Islam
(see all)