You can change your name on the Facebook account in 2 minutes. But before changing the name on Facebook you should remember that you can not change it again within 60 days. You have to wait 60 days if you want to change it again.
How to change your name on Facebook
On the Facebook application click on the hamburger menu at the top right. Click on the Settings & Privacy button and go to Settings.
Under the Settings menu go to Personal information.
To change the name on Facebook , click on the Name(you can see your name there).
Enter a new name on the First name & Surname text-boxes and click on the Review Change button below.
Select the name format(first name first or surname first), enter the Facebook password and click on the Save Changes button.
The name on your Facebook account is now changed and you can not change it within 60 days.
But you have an option to revert the changes and get back to your previous name within 48 hours of changing the name. See the below image for reference.
To change name on Facebook from browser directly go to this link.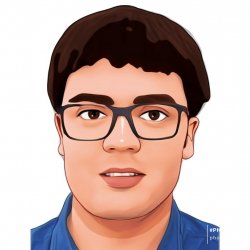 Latest posts by Nur Islam
(see all)