Changing the email account on Facebook is necessary if you do not want to use the old email. Or you want to use the email for some other purpose. Or you can add a second email to your Facebook account.
I am using my Hotmail/Outlook account for my Facebook account. Today I will show you by changing from my Hotmail account for Facebook to my Gmail Account.
Here are the steps.
How to change the email for Facebook?
Login to your Facebook account.
Click on the down arrow button at the top right of the window.
Click on Settings. You will find your email under the Contact option.
Click on Edit at the right.

5. Click on + Add another email address or mobile number. You will see the add a new email box.
6. Enter your new email here and click on the Add button. It will ask for your Facebook password.
7. After entering the password click on OK. After that, you will see a message a confirmation message has been sent.
8. Now open your mailbox and you will see the email from Facebook. Open the mail.
9. Click on the Confirm button. It will redirect you to your Facebook Settings page.
10. Now Click on Edit right after the Contact and you will able to see two email accounts.
11. And by default, your new email account will be your primary email.
If you want to remove the old email address just click on the Remove under your old email account. It will ask for the Facebook password. Enter the password and click on Save.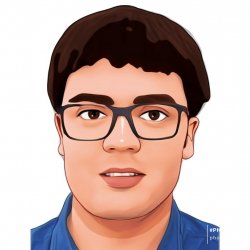 Latest posts by Nur Islam
(see all)