Greenshot, the best free screenshot software for Windows computers. This tool has some simple but powerful features that you may need for your daily workflow.
If you are using the Windows default screen capturing feature and searching for the best screenshot software for your Windows computer, you should give it a try. I also have searched for the best free screenshot software, and after trying many tools finally I decided to stick up with this(Greenshot) tool for my regular screen capturing and basic editing.
This is completely FREE for Windows Operating System and the mac version of this application is not free. But, if you are not happy with Mac's default screenshot system, and you are ready to spend for a screenshot application than you should go with this.
Let's discuss the features of this application, the reasons why I love this tool.
It works with the Windows default PrintScreen button.
It can capture a particular window, a region, and more with the hotkeys. And you can set up your own hotkey combinations.
It has a powerful editor to give some basic but necessary touch on the screenshots. After capturing a screenshot it will ask you if you want to open with the editor or just want to save it. The Greenshot editor features are.
You can give a border to the screenshot with just one click.
You can obfuscate(cover) a certain portion of the screenshot.
You can highlight a certain portion of the screenshot.
Add counter on the screenshots.
Add text-boxes and speech bubbles on the screenshots.
Add arrows, lines on the screenshots.
After finishing the edits you can open it directly with any editor without saving the screenshot, by just one click.
These are some highlighted features I use regularly, you can explore it for more features.
It can upload the screenshot directly to Imgur to share it with anyone.
Final thoughts
I use this application to capture screenshots for my blogs. It has the option to open at startup, so you do not have to start it, again and again, each time you boot your computer. And this application is very lite weight, so you do need to worry about the performance issue.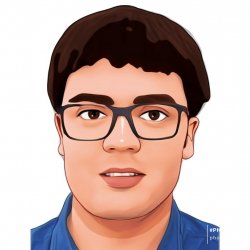 Latest posts by Nur Islam
(see all)