You can make your phone a hotspot to share the phone's Internet connection with your computer or any other devices. But the other device has to be WiFi-enabled. You can also connect the Internet on your computer if it is not WiFi enabled. In this case, you will require a cable that will connect the phone to the computer. I have explained both ways to help you to share your phone's Internet.
1| Make your phone a hotspot
STEP 1: Open Settings on your Android phone and find Hotspot/Portable hotspot. Normally it can be found under the Wireless & Network option. Under this, first, you have to set a password for the Hotspot you are going to enable. This password will be required when you will connect another device to the Hotspot. Select Set up portable hotspot.
STEP 2: Now, set a name for the Hotspot. This name will be visible on other devices. And on the password section set a password. Leave all other options as they are. Save the changes.
STEP 3: Now turn on the Portable hotspot on its main page. It is now visible to the nearby WiFi-enabled devices.
STEP 4: To connect this hotspot with your computer first, enable the WiFi connection on that computer, you can find it under Network & Internet settings.
Under WiFi connection you can see the hotspot.
STEP 5: Click on the hotspot to connect it with the computer. Click on the Connect button.
STEP 6: Then it will ask for a password, enter the password you created at the time of setting up the hotspot and click on the Next button. In a while it will be connected with the computer and you can use the phone's Internet connection on the computer.
SEE ALSO:
2 | Make your phone a hotspot for non-WiFi-enabled computers
If you computer is not WiFi enabled, you have to connect your phone's Internet using a cable. For this first connect the phone with the computer using the cable. You can do this with the supplied cable comes with the phone. It can be easily connect with the computer on a USB port.
Next, open phone's Settings and find USB tethering. This option will not be enabled until you connect the phone with a computer. If you are already connected, turn on this USB tethering option.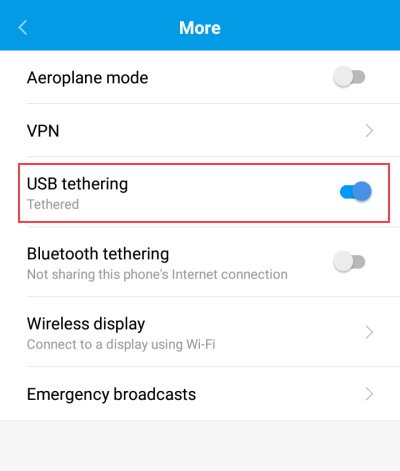 It will take a while to configure the Internet connection with the computer. You do not have to perform any other settings, it will configure everything automatically.
Now open a browser and check the Internet connection.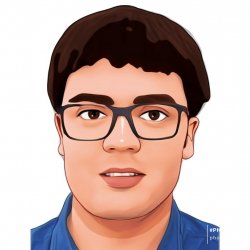 Latest posts by Nur Islam
(see all)