You can make a YouTube video as a ringtone on your Android phone as well as on any non-Android device. For that, you first need to cut the exact portion from the YouTube video and convert it to an mp3 file.
All of the above tasks can be done using a website online. You do not need to install an application. Let's see the step-by-step guide.
Make a YouTube Video as Ringtone
STEP 1: Open YouTube and copy the video URL. To copy the URL from the YouTube mobile app, click on the Share button, and after that, you can see an option to copy the link.
If you are on a computer/browser, you can copy the video URL from the address bar of the browser.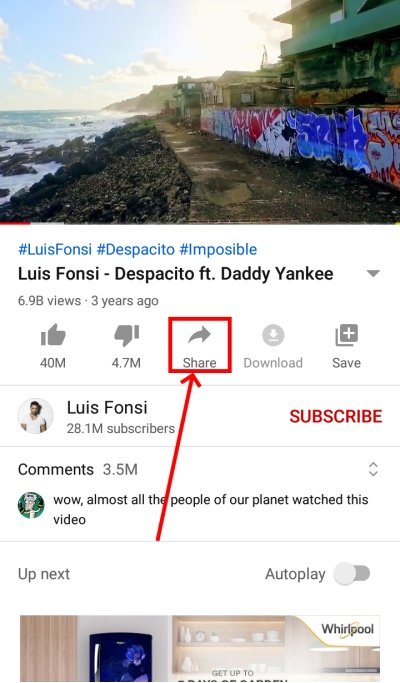 STEP 2: Now open a browser (Google Chrome or any other browser), and go to this URL: https://youtube-cutter.org. This will open the YouTube Cutter website, where you will be able to crop any portion of a video and download it as an mp3 file to set it as a ringtone on your Android.
STEP 3: Paste the copied link(copied from YouTube) on the text-box for the YouTube video link and click on the Start Cutter button.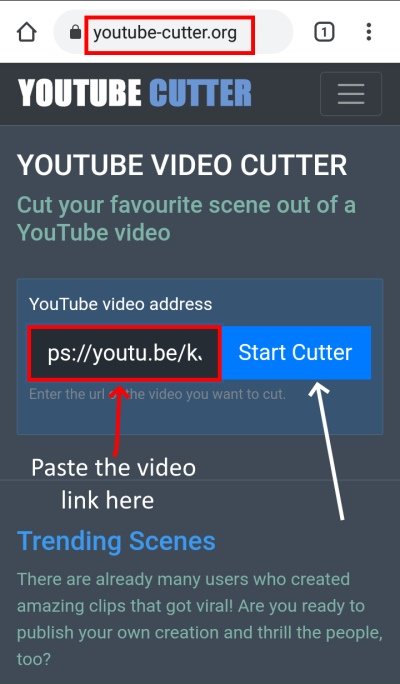 STEP 4: Next, you need to set the start and end timing for the ringtone. From which part of the video you want the ringtone to start and on which part of the video the ringtone should end.
You can drag the scroll-bars to set times or you can also type the desired time on the boxes. After selecting the times select the file type to MP3(Audio) and click on the Cut Video button.
STEP 5: It will start cutting and converting the video to mp3 format. You can see the progress. In a while, it will give you the option to download the file. Click on the Download File button to start downloading.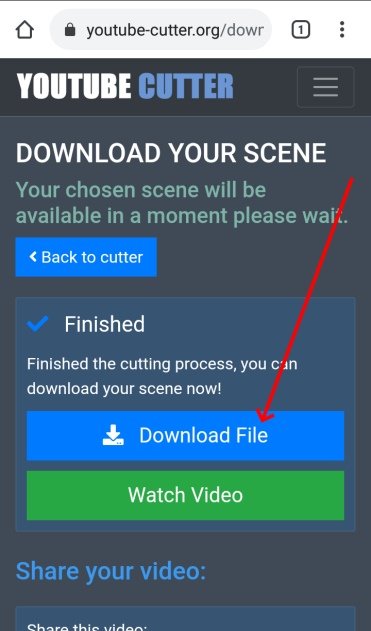 STEP 6: And finally, download the created ringtone. It will be downloaded to the phone's directory. You can find the download file under File Manager.
Now you can set this file as your ringtone.
SEE ALSO:
FAQ
What format does Android use for ringtones?
Android phones support all kinds of audio files. You can use any audio extensions to use it as a ringtone.
How do you make ringtones for Android?
You can use https://youtube-cutter.org to make ringtones out of a YouTube video. It is a completely online process. You do not need to download any app for this.
How do I change the ringtone size on my Android?
To change ringtone size you need to cut the file to your desired portion. You can do this online on this link https://clideo.com/cut-audio . Here you also can cut YouTube videos to MP3 files to set it as a ringtone on your phone.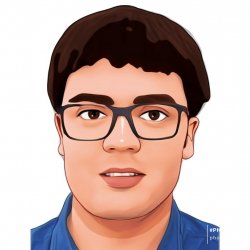 Latest posts by Nur Islam
(see all)