Recently Android has launched a new feature called RCS (Rich Communications Services). They are just upgrading their traditional Message application. So everyone is interested to know What is RCS? How this will work?
Actually we are already these features on our smartphones. Nothing new if you are using WhatsApp or any other chat application.
Google is adding these features to its Message application. We will discuss some most useful features here.
Here are the useful features:
Send and receive messages using WiFi or Mobile data:
You can send or receive messages using a data connection or WiFi connection. You won't be charged for the message you are sending. Just like WhatsApp.
Use Message from your Computer:
You can access your phone's messages on your computer. For that, you have to open your browser and log on to https://messages.google.com/web. You will be asked to scan the QR code from your phone's Message application's scanner.
You can also send messages from the web browser.
Though this feature was available to the previous version.
Smart Reply:
If you are a Gmail user you already know about this feature. When you will receive a message and click on reply you will be shown some predefined text which you can tap to reply. RCS will analyze the entire message and will show you reply text accordingly.
Preview of links:
When someone sends you a link of a webpage or a youtube video or something else. It will show the preview of that web page in your inbox. You do not need to click on that to check what is in the link. This is very useful, you can ignore unnecessary inks.
Copy OTP from notifications:
This feature is already available with some other Message applications. If you are a Stock Android user this feature will be meaningful to you. Where you don't have to open the message and you don't have to remember the OTP. Just copy the OTP from notifications and paste it where it is required.
Though some of OTP pages do not have the paste option, in that case, you have to type the OTP there.
RCS is not available for all the countries yet, they are now only UK, France, Mexico, and the United States. This feature will roll out for everyone soon.
The featured photo is by Roman Pohorecki.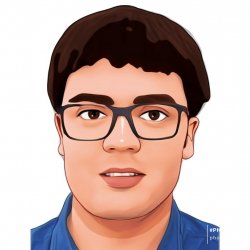 Latest posts by Nur Islam
(see all)