Where is Larry Page & Sergey Brin the founder of google.com?
Everyone knows Larry Page & Sergey Brin founded google.com in September 1998. But many years gone and Google has become a giant internet company, and the company is growing day by day. We do not get to know much about the duo a lot. Where are they?
Well, Larry Page and Sergey Brin founded Alphabet in 2005, the parent company of Google. The focus of the company was to make Google internet business accountable and cleaner.
Alphabet is mostly a collection of companies, mostly Internet business companies. The largest one of them is Google.
In December 2019, Larry Page stepped down from CEO of the Alphabet and the CEO of the company is now Sundar Pichai, the CEO of Google.
Sergey Brin is still the controlling shareholder of the company.
Please check the best alternative for google chrome.
The featured photo is by StickerGiant Custom Stickers & Labels.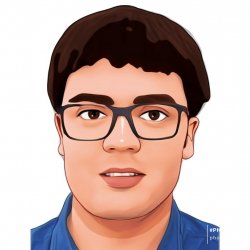 Latest posts by Nur Islam
(see all)